About us
Launched in 1997, Blue Zulu Marketing has over 20 years experience of marketing and event organisation.
Specialising in the international academic, applied research and business-to-business markets our skills are highly transferable and we are increasingly helping local businesses with their marketing needs.
We are equally happy to work as part of your in-house team, pick up on those odd tasks you never find time to do, or provide a complete outsourced service for your whole project.
In addition to our marketing expertise we are able to offer publishers a range of consultancy services.
---
An introduction from Karen Purvis, Director and Marketing Lead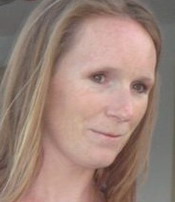 I graduated from the University of Oxford with an MA in Geography and have been working in a marketing role  both in house and on a  freelance basis ever since.
My freelance work has mainly been within the academic, scientific, medical  and business markets, working with organisations on variety of projects. Clients  have included: Elsevier, The Lancet, Association for Environment Conscious Building, Royal Society of Chemistry and OECD.
Successful marketing campaigns have contributed to clients winning  awards for best launch events at the annual UK Conference Awards.
I am increasingly enjoying transferring this wide range of marketing knowledge into helping smaller and local organisations grow their businesses.
I'm very happy to introduce a new range of editorial services for our publishing clients and, for those interested  in something a little different,  to announce our lockdown launch – Blue Zulu Fly Fishing – both run by my husband Mark Purvis.

---
About Mark Purvis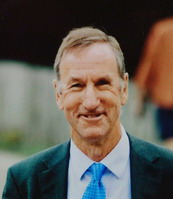 Mark has spent the last 30 years in scholarly and b2b publishing, specialising in delivering product and portfolio growth in challenging and changing markets. Most recently, he has been focused on finding solutions to the challenges of open access in the scholarly publishing market, especially in the physical sciences. He was the OA lead at IOP Publishing, the publishing arm of the Institute of Physics, where he was responsible for bringing open access right into the heart of the organisation. He has experience in a very broad range of open access business models, including consortial models like SCOAP3, fully gold journals, hybrid journals and transformative agreements. He launched a new portfolio of fully gold OA journals at IOP and also played a major role in developing IOP's open access and open data policies.
After studying chemistry at Oxford University, he started his career at Elsevier editing scientific journals and managing peer review before spending more than 15 years helping to build Elsevier's magazine and newsletter publishing division during the transition to digital publication. His expertise lies in enabling teams to produce high quality and profitable editorial products that meet the needs of their customers, whether those customers are researchers, readers, editors, societies, librarians or funders. He relishes finding practical solutions to challenging problems and has worked with staff, customers and partners from every corner of the world.